Cashback World

The international Shopping Community Cashback World offers attractive shopping benefits (Cashback and Shopping Points) to customers who would like to save money by shopping at stores with the Cashback Card or online. With the Cashback Solutions, Cashback World provides companies with an uncomplicated and innovative customer loyalty programme, allowing them to become a part of this shopping world. Cashback World is currently active in 47 markets and its 8 million Members enjoy shopping benefits at approximately 80,000 Loyalty Merchants around the world. (As of: February 2018)
Within the framework of our partnership with SK Rapid, a bundle of joint activities and projects have been agreed upon. The record holder is the ideal cooperation partner for Cashback World. "It is clear to see that SK Rapid Wien pursues highly ambitious goals when it comes to both business and sports", states Heidemarie Kipperer, Managing Director at myWorld Austria, the Austrian operator of Cashback World.
Cashback World is also present on the green and white football jerseys. During national games team captain Stefan Schwab also sports the Cashback World logo on his chest. Part of the partnership is made up of the SK Rapid Cashback Program as well as the SK Rapid Cashback Card in the club's own design. Since the autumn of 2015, fans of SK Rapid can secure the programme's attractive shopping benefits: For every purchase made at a Loyalty Merchant they will receive up to 5% Cashback and Shopping Points. Furthermore, 1% of all purchases made within the SK Rapid Cashback Program will go towards supporting the club's young talent.
"The decision to enter into a long-term partnership with SK Rapid was strengthened by the fact that we share the same values: Community, openness and the Austrian record holder's legendary will to succeed perfectly mirror our corporate principles", enthuses Heidemarie Kipperer.
Allianz
The Allianz Group in Austria is part of the multi-national Allianz SE, a global concern with approximately 150,000 employees spread across 70 countries who supply high class financial services for over 83 million customers. With its 3,500 employees in Austria and more than 1.15 million customers, Allianz belongs to the leading domestic insurers and has been active in the Austrian market since 1860. Allianz provides its customers with solutions for their insurance and pension needs, as well as asset management services.
For years now Allianz has been involved in supporting top sporting events on both the national and international stage. Through its involvement in the sporting world, Allianz has provided countless sports fans around the globe with moments they will never forget: sport is an international language that transcends traditional borders, bringing diverse peoples together through shared passions and interests to create a tangible global solidarity.
Allianz SE is already naming rights part for five iconic sporting venues across the world: the Allianz Arena in Munich, the Allianz Stadium in Sydney, the Allianz Park in London, the Allianz Riviera in Nizza and the Allianz Parque in Sao Paulo. The Allianz Stadium in Vienna will become the sixth member of the family of Allianz stadia.
"To be the naming rights partner in Stadium projects also has a significant emotional component: we are thrilled to have this unique opportunity to connect our brand to Rapid's next generation stadium, and create such a powerful symbol with which countless people will identify", explained Christoph Marek, the Allianz Group's Head of Sales. "The partnership with Rapid is our contribution towards supporting an Austrian football club steeped in rich tradition. Every good partnership requires the right chemistry and common denominators in order to blend extremely diverse people and skills to, in this case, delight fans. In the same way we also seek to inspire our customers".
The partnership with Rapid, which will run until 2026 at the earliest, doesn't only extend to the new stadium project. Allianz has been involved for decades in sponsorship for people with special requirements and supports organisations such as the SOS-children's village and Therapeutic Riding for Children. Hence it was natural that Allianz would also want to take up a role in supporting the SK Rapid Special Needs Team.
The Rapid Youth Academy is also set to benefit from Allianz's support: for every Rapid fan that takes out a "Fixed Costs Plus" life insurance with Allianz, 18,99 € will go towards funding for the Rapid youth set up.
Amongst the thousands of Allianz employees and advisors there are of course numerous Rapid fans, all of them ready to offer sage advice in all matters insurance.
tipp3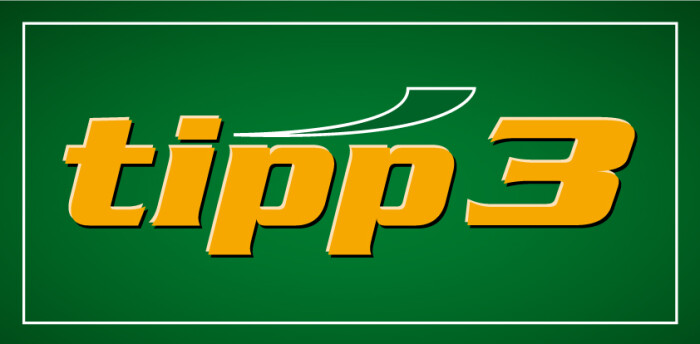 tipp3 is a trademark of the Austrian Sports Betting GmbH (ÖSW). Since 2001 tipp3 has been at the pinnacle of Austrian sports betting and is represented at more than 3,300 collection points as well as having a leading presence in online and mobile betting (see www.tipp3.at).
The ÖSW is a subsidiary of the Entertainment, Glücks- und Unterhaltungsspiel GmbH (Casinos Austria AG/Österreichische Lotterien GmbH), the Mediaprint Zeitungs and Zeitschriftenverlag GmbH & Co KG and the Bundesländerverlage Beteiligungs GmbH.
The partnership between tipp3 and SK Rapid began in 2001, the year the ÖSW was founded, through a series of innovative supporters' club activities. During the following years the collaboration developed into a premium partnership
Factors such as "traditional brand", "most popular club in Austria", "Austria-wide fan base", "passion" and "innovative approaches to marketing" make this partnership a permanent fixture of tipp3's marketing commitments.
Some of the most prominent joint ventures involving tipp3 and SK Rapid include the development of the advertising format "Stele"; the honouring of the "Heroes of today"; the "Rapid-Viertelstunde" on W24; the Legends' Club and the Rapideum Club Museum.
"The partnership with SK Rapid is an essential pillar of the communicating of tipp3 in Austria. With Rapid, a true partner, we have already experienced a multitude of highs, as well as lows, and will again in the future reach innumerable high points in terms of communicating our message through our partner's at Rapid", explained Philip Newald, CEO tipp3.
tipp3 is also a proud partner of the Austria football association and a long term partner of the Austrian Football Bundesliga.
Ottakringer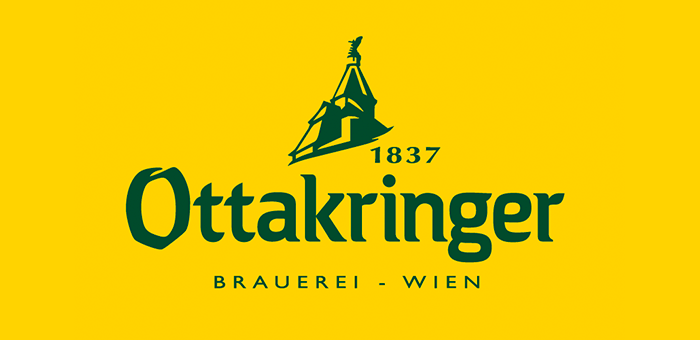 For over 175 years Ottakringer has been brewing beer of the highest quality in the heart of Vienna. One of Austria's last major independent breweries, Ottakringer's 150 employees produce roughly 574,000 hectolitres a year, resulting in sales of more than 80 million euros; in other words a 6.1% share of the Austrian beer market. Ottakringer brews 13 different types of beer, including Viennese Original and popular classics such as Gold Barrel Special, Ottakringer Light and the alcohol free Null Komma Josef. The brewery is itself a top location for events, and attracts thousands of visitors each year. Cosmopolitanism, vitality and innovation are key in the company's philosophy.
The tradition rich brewery in Vienna's 16th district has been a partner of SK Rapid since 1994. The partnership's highlights include without a shadow of a doubt the 2008 league championship celebrations, for which there was a specially brewed Rapid-Champions Beer for the event at City Hall Square; as well as the Blopp World Championship in 2010 which took place together with Rapid captain Steffen Hofmann. The new contract between SK Rapid and Ottakringer extends the successful partnership to the end of the 2020/21 season.
The new contract means that Ottakringer will be quenching the thirst of Rapid supporters in the Allianz Stadium with their wide assortment of alcoholic and non-alcoholic beverages! Ottakringer CEO Matthias Ortner explains: "We've been loyal to Rapid now for over 20 years and this year we have even made a Green & White version of our Ottakringer Light to mark the jubilee! Together we are a strong team. It's fantastic that we get to carry on in the new stadium too, and are looking forward to filling the fans' glasses, also in the future, with the freshest beer direct from the 16th district."
The extended partnership is even better news in light of the fact that for domestic games, the 8,000 fans in the biggest home stand will profit from a new, unique tap system that we have lined up. In "Beerjet" we have found a partner with a system that can pull pints up to 10 times quicker than the current tap systems. With just the push of a button the machine, six of which will be installed in the former south stand, can pour six big beers in just seven seconds, all with traditional froth. This means supporters will also have a new and unique experience in all things beer waiting for them at the Allianz Stadium!
Card Complete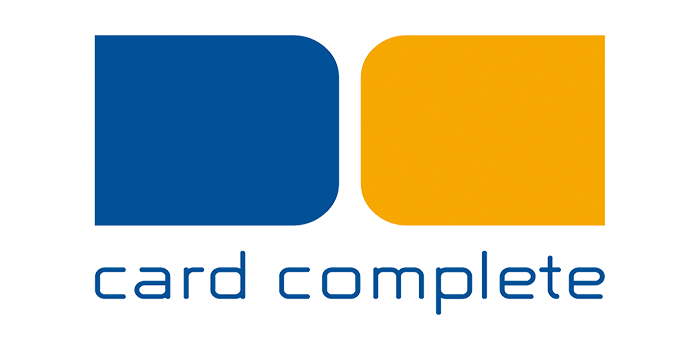 With 1.3 million card holders and unparalleled Austria wide coverage and purchasing points, card complete is and remains number 1 in the domestic credit card market. The only fully integrated, complete card services provider in Austria combines all elements of cashless payments under one roof. From product development to point of sale payment devices and processing systems, card complete offers card holders and retail or business partners maximum security and service in every aspect of cashless transactions.
For 30 years card complete Service Bank AG (formerly VISA Service Kreditkarten AG) has dominated the cashless transactions landscape in Austria. Alongside VISA and MasterCard, JCB cards have also been issued since 2015, with CUP also accepted.
Just like a football team, card complete constantly strives for success and continuous development – the parallels are clear for all to see. What could make more sense than to create a connection between business and sport through one of the biggest and most successful clubs in the country? Therefore card complete has been a proud sponsor and premium partner of SK Rapid since the year 2000.
A result of this connection, and also a prominent example of the fruits of the working relationship, is the SK Rapid VISA Pre-paid card in exclusive Rapid design, which has been available since 2009. The card is the ideal solution for fans who follow Rapid around Europe, as it is for all those looking for a supplement to their credit card who want to know where they stand up front.
"SK Rapid stands for tradition and for a unique team spirit that blends the club, team and fans into a single Green & White unit. In sporting terms the club can reflect on great domestic and international successes over past decades: 32 league championships, 14 cup victories and appearances in two European finals speak for themselves. This combination of on-field success and unique club culture makes SK Rapid so special." Heimo Hackel. CEO card complete Service Bank AG.
Wiener Zucker

Wiener Zucker (Viennese Sugar), a brand of the AGRANA Zucker GmbH, is a name that has long been synonymous with the highest quality, winning the trust of Austrians across the nation. The attractive packaging and consistent quality of the product are what makes the brand so successful. Farmed from Austrian sugar beet, the sugar is subject to demanding standards of cultivation and with sucrose content of almost 100% is of the highest purity.
The incomparably wide variety of Wiener Zucker sortments form the bedrock of our country's sugar culture, which of course is inextricably linked to our tradition of pastries, cakes and other baked delicacies: Be it the Viennese Sachertorte, pancakes, semolina or Salzburger Nockerl – one ingredient makes these culinary delights unmistakable: Wiener Zucker! Only Wiener Zucker is Austrian Zucker.
Great tradition and shared values make SK Rapid the ideal partner for the Wiener Zucker brand: "In Steffen Hofmann we have won an ideal ambassador. After all, he has captained SK Rapid - Austria's most decorated football club – for many years. Great tradition is a binding element between Rapid and Wiener Zucker. Furthermore, Rapid stands for values such as quality and innovation; principles which have great meaning for Wiener Zucker", explained Roman Knotzer, CEO AGRANA Zucker GmbH.
Wiener Zucker has been steering its brand communication in a new direction since 2016, with sport becoming the new focus. Captain of the Green & Whites and beating heart of the team, Steffen Hofmann, plays a starring role in a new TV advert "Austria's Sweet Side." But the cooperation with the SK Rapid, a football club steeped in tradition, goes beyond a single television advert: A five-year partnership has been sealed and will include a range of joint activities.