Full Membership
Become a full member
The SK Rapid Vienna myth continues to flourish; for some Green & White is a religion. The Rapid phenomenon is not solely due to the club's unparalleled success in Austria, or the unforgettable players who gave their all in Green & White, writing themselves into club folklore. It is also because Rapid has the most and best fans to be found anywhere in Austrian sport.
The Greenies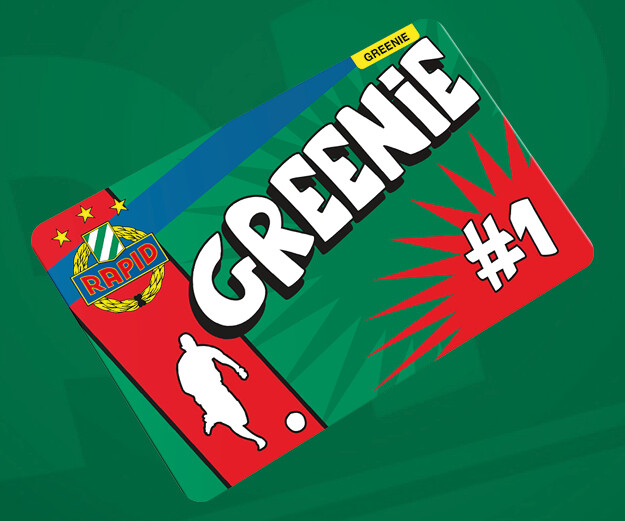 Get your Greenie Card
The Rapid family continues to grow and grow: a big factor in our growth is the increasing number of our youngest supporters (and their relatives) – The Greenies. Here we offer Rapid fans aged between 0-14 the chance to enjoy numerous benefits and advantages by signing up for a Greenie Card (€ 18.- annually).
Youth Membership
Become a youth member
Since May 2015 we also offer a special Youth Membership - particularly attractive for Rapid fans between the ages of 14-18. Now is your chance to become a part of the Rapid mythology - become an official member!
My entire life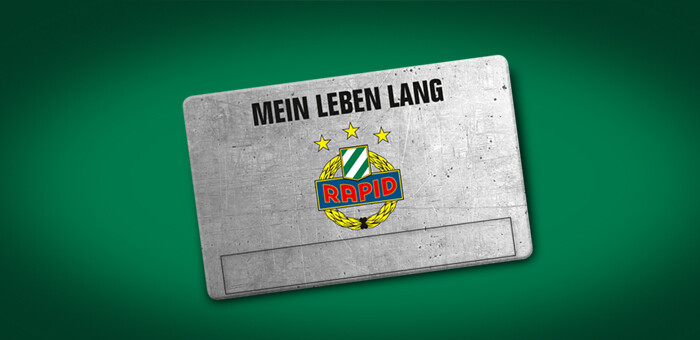 Rapid. Forever.
The key to our new membership package "Mein Leben lang" ("My entire life") is in the name: on securing this membership offer the recipient will enjoy a lifetime membership for a price, symbolic of the year in which our club was founded, of - € 1.899,--.