24.05.2022
Profis, Verein
New Arrival: Patrick Greil Signs Contract Until 2025
SK Rapid officially announce the next new arrival for the 2022/23 season. Midfielder Patrick Greil - who had interest from other clubs at home and abroad - moves to Rapid from Austria Klagenfurt.
The 25-year-old completed a large part of his training at the Salzburg academy, in his home state. He then spent five years at USK Anif, where he made his Regional League debut at 17, and four years ago he made his move to the Carinthian capital, Klagenfurt. With 20 scorer points (8 goals, 12 assists) in Austria Klagenfurt's promotion season, he was one of the key figures in the club's ascent to the ADMIRAL Bundesliga, where he made 31 appearances in the season just gone. In total, Greil was involved in 15 goals across the league and the ÖFB Cup during the 2021/22 campaign, scoring seven times.
He has now put pen to paper on a deal with SK Rapid running until the summer of 2025. Managing Director of Sport Zoran Barišić had the following to say about the new signing: "Patrick Greil is a very interesting player who proved last season that, despite his late debut in the Bundesliga, he can also be a very influential player in the top division. He can be used in various positions in the midfield, and additionally, he always carries a scoring threat. Greil also brings with him a very good mentality, he will strengthen us not only athletically, but also in terms of character."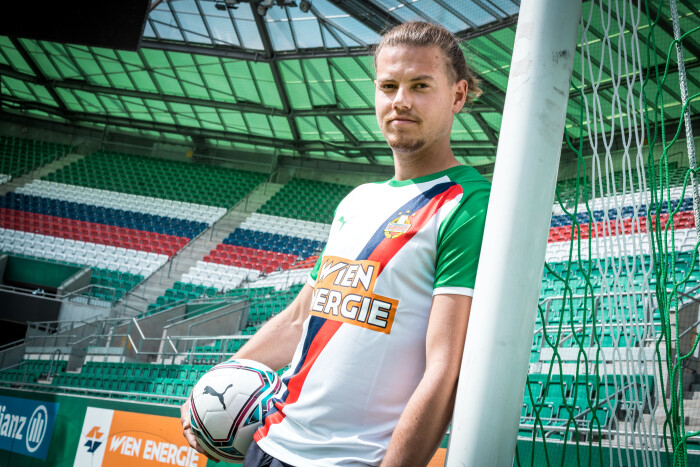 The new Rapidler, who visited the Allianz Stadium on Monday following his final game for Klagenfurt, had his own say on his move: "I wanted to concentrate fully on my job with my long-time club Klagenfurt, to whom I'm very grateful, right until the last game, but as of now my focus is on SK Rapid. I've already had a chance to play here in Hütteldorf a few times, and I'm very happy that I'll soon be able to do it again in a Green and White jersey. It was fascinating and impressive to play as an opponent in this stadium and in front of these fans. Now, I'm very proud to be able to give my best for the country's biggest football team in the future. I'm also looking forward to living in the city, I'm a fan of Vienna, and I hope that as a team we can quickly build on the great sporting tradition that this club has. On Thursday and Sunday I will of course wish my new team all the best for the matches as they fight for a European spot," said the 25-year-old from Salzburg, who just a few years ago was playing against his close compatriot and now teammate Marco Grüll in the Regionalliga West.
Fotos: Red Ring Shots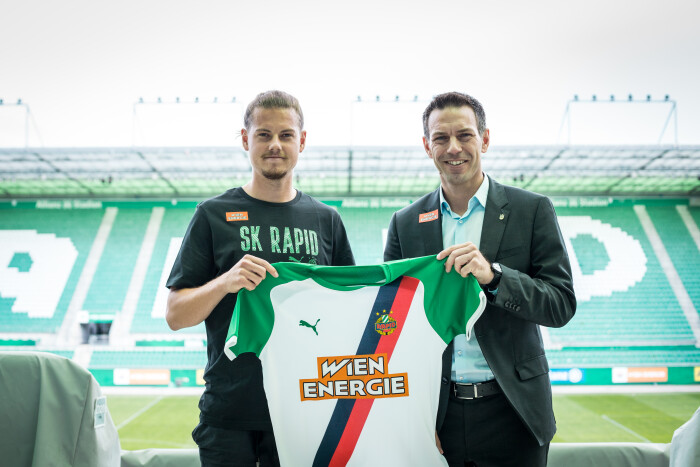 info.video-with-product-placement
label.survey
Sichern wir uns über das Play-Off noch einen Platz im Europacup 2022/23?